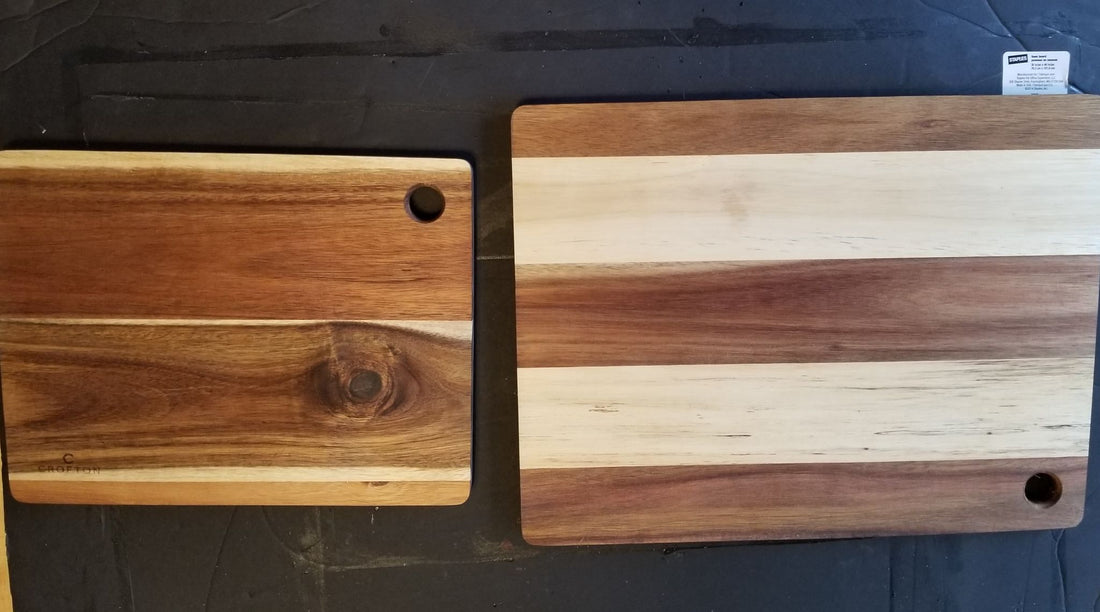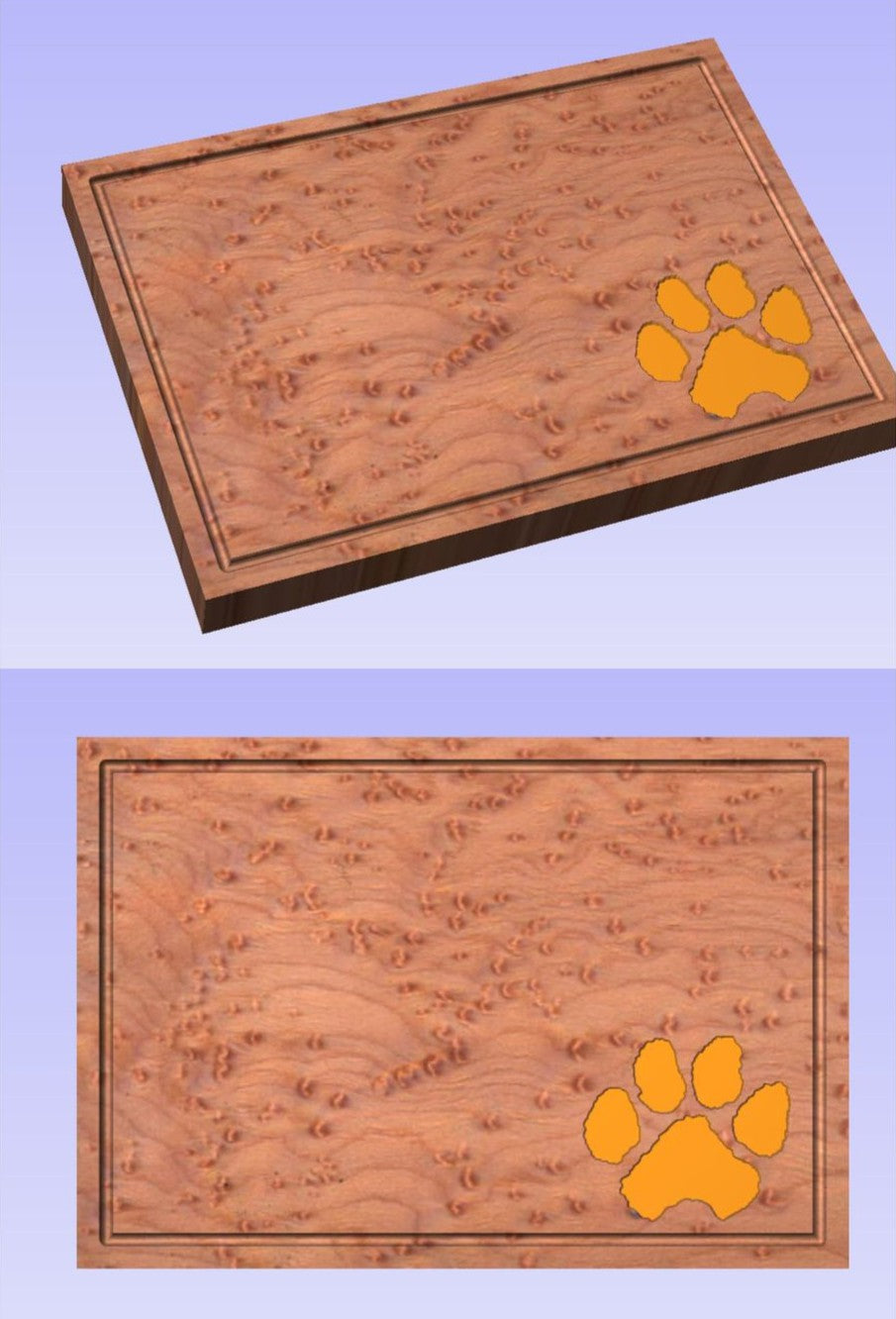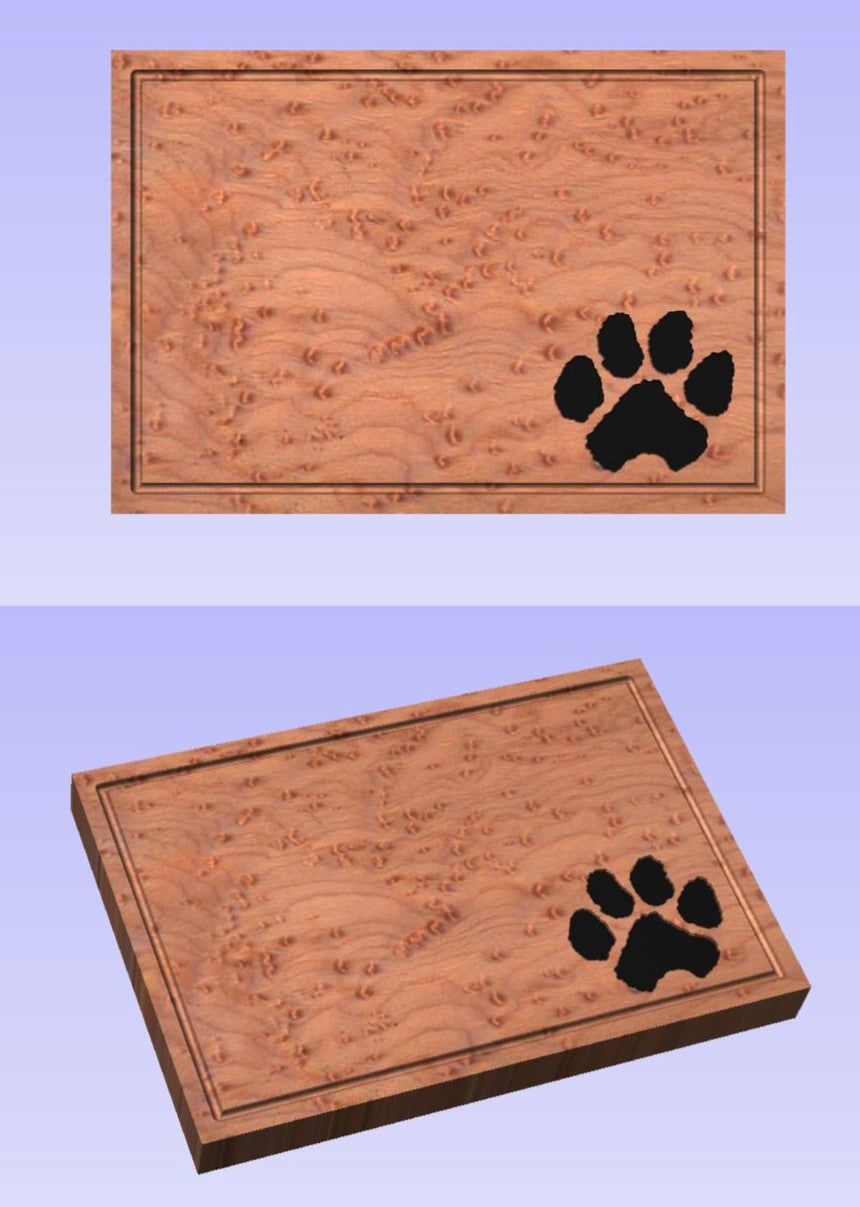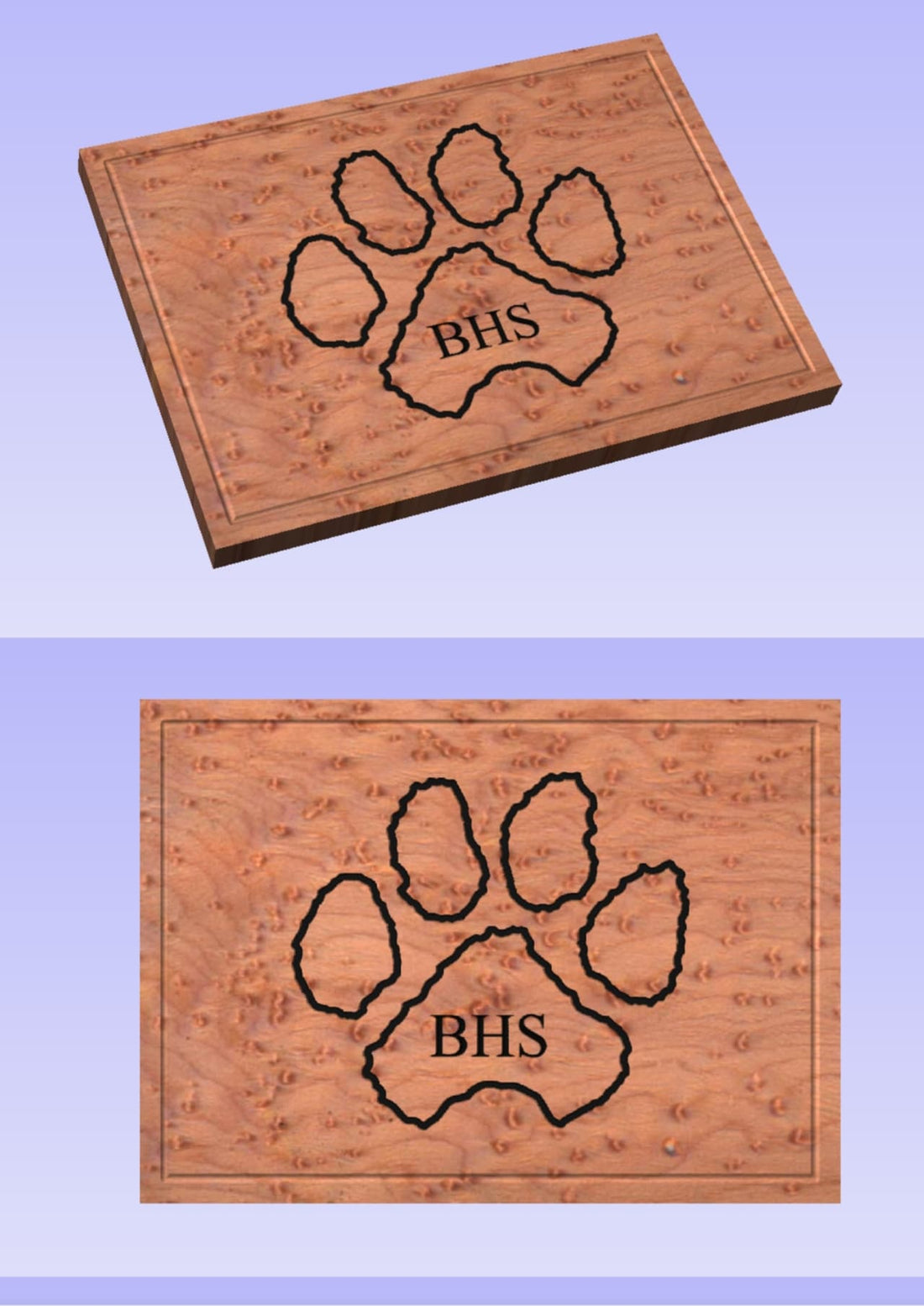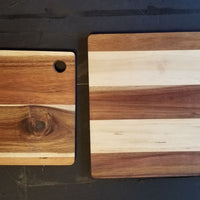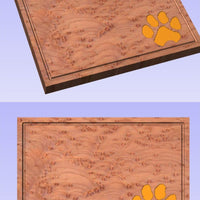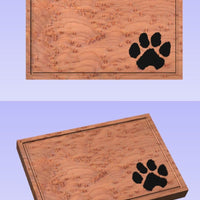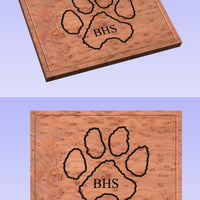 Acacia Hardwood Cutting/Charcuterie Board
Made by BHS Sophomore Hunter Chouinard of Chouinard Custom Creations.  Boards are made from Acacia Hardwood and are 0.5" thick.  Soaked in food grade mineral oil.  Acadia wood coloring varies widely and the coloring will be different from board to board.
Board comes in 2 sizes:  8" x 10" or 11" x 16"
Choose from 2 design options:  
Design #1 come with a large Brighton paw in the center of the board along with the graduate's name.
Design #2 is a small paw in the lower right corner.
Choose from orange or black epoxy.
NOTE:  The photos with the paw prints are computer generated images and do not represent the board color.