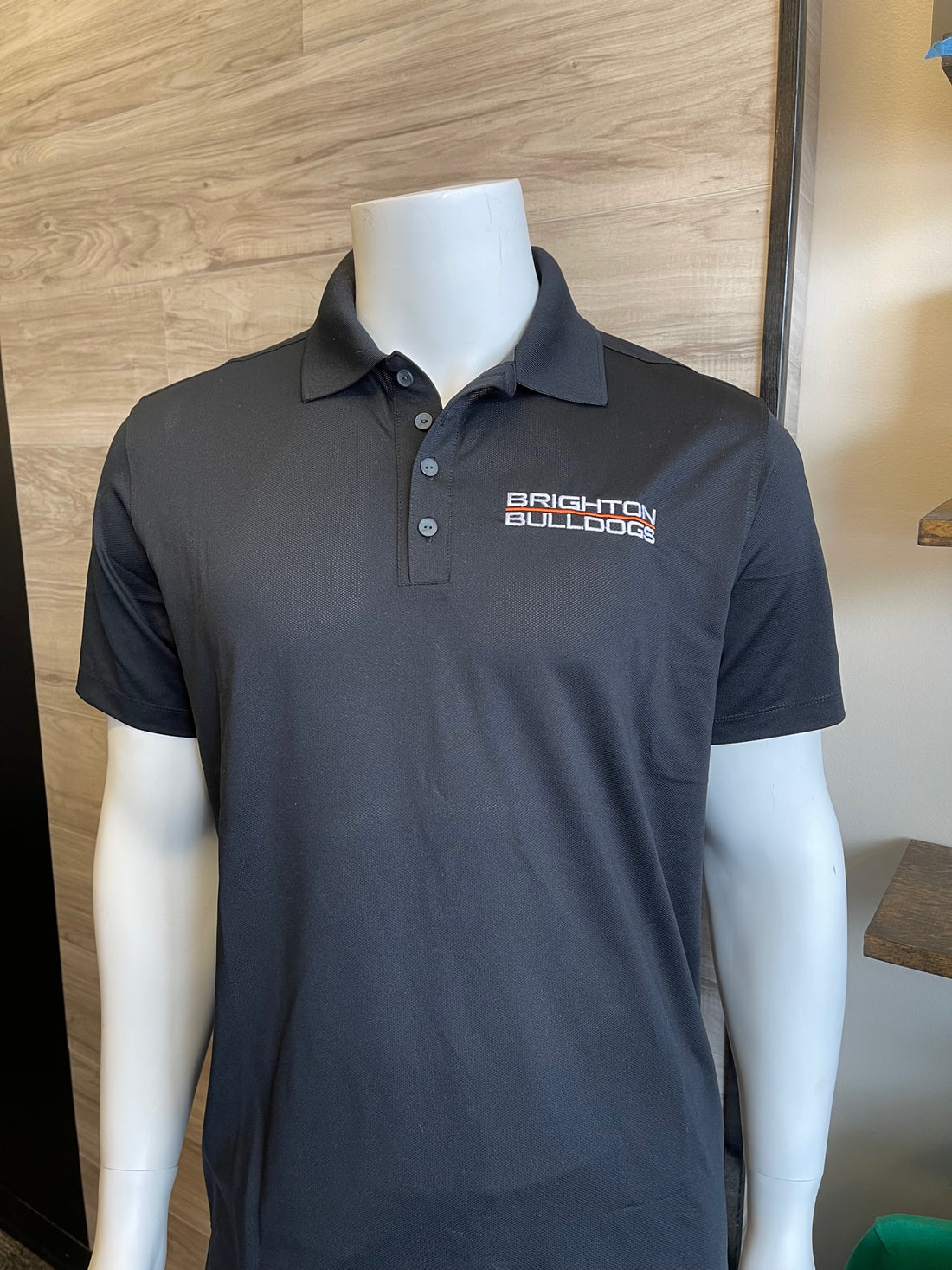 Brighton Bulldogs Ogio Polo
4.4 oz 95% Polyester / 5% Spandex, closed hole mesh. 
Stay cool wicking technology
We stock only a handful of these in the store.  It may take up to 2 weeks to fill your order.  Please call the store for what is immediately available if you need your order right away.