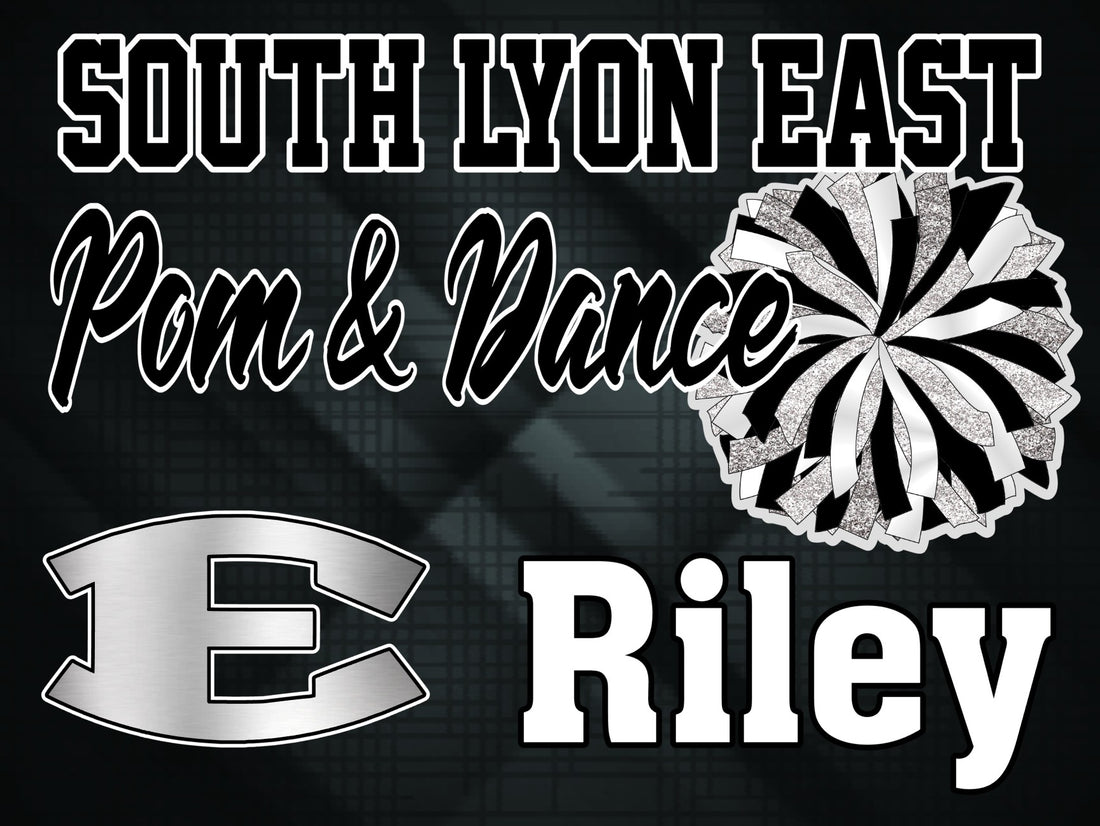 South Lyon East Lawn Sign
Support South Lyon East Pom with a personalized lawn sign.  A portion of the sale of the lawn signs goes back to support the program.
Lawn signs are 18" x 24" and come with a sturdy metal stake.  Signs are printed on both sides.
Lawn signs cannot be shipped.  They will be available for pick up at our store located at 328 W. Main Street.